Western Heights High School
Welcome to Western Heights High School, located in the vibrant city of Rotorua. As a leading educational institution, we are committed to providing a nurturing and inclusive environment where students can thrive academically, socially, and personally.
At Western Heights High School, we believe in fostering a love for learning and empowering our students to reach their full potential. With a dedicated team of experienced educators, we offer a comprehensive curriculum that caters to the diverse needs and interests of our students. From rigorous academic programs to a wide range of extracurricular activities, we strive to provide a well-rounded education that prepares our students for success in the ever-changing global landscape.

Whether you are a prospective student or parent, we invite you to explore our website to learn more about the exceptional educational opportunities available at Western Heights High School. Join us on this exciting journey of growth, discovery, and achievement.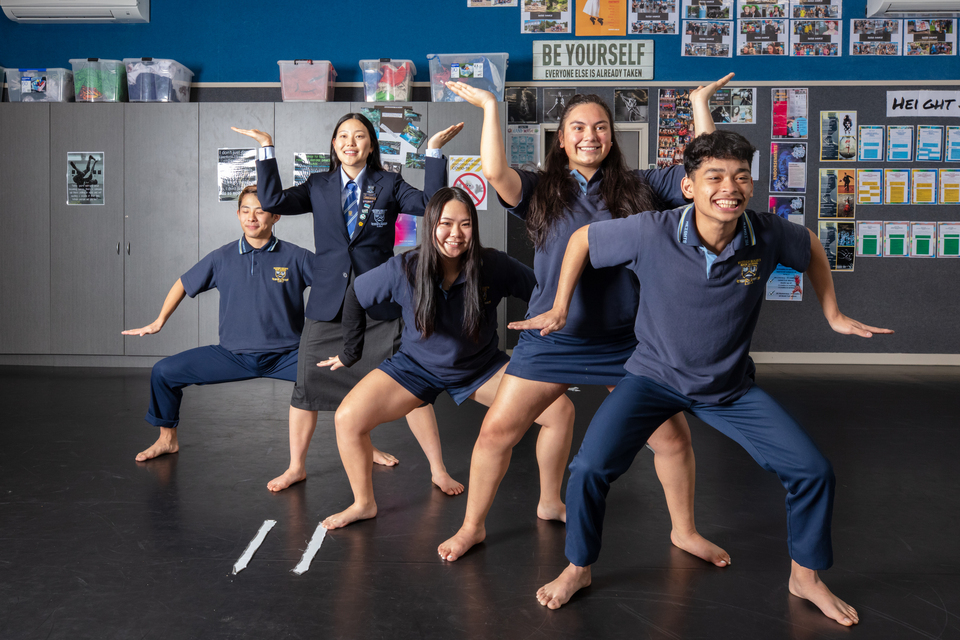 What time does school start?
School begins at 8.40 and ends at 3.10.
How do I let the school know my child will be absent??
Please use our school app (to download the app for free on iPhone or Android click this link or ring the school attendance line 07 3495940, then press 1
My child needs to leave school during the day, what should I do?
Please give your child a note to bring to school, or ring the school office (07 349 5940)
Does the school have an app?
My child has to wear a non-uniform item today. What do I do?
Please give your child a note, and allow them to wear something that is as close as possible to the school item.
Where do I find the Events Calendar?
Latest news and events are available below. The calendar is available on the Kamar app (from the app store) or the school app see above
What are the term dates for 2024?
Term 1 Tuesday 30 January to Friday 12 April 2024
Term 2 Monday 29 April to Friday 5 July 2024
Term 3 Monday 22 July to Friday 27 September 2024
Term 4 Monday 14 October to no later than Friday 20 December 2024
format_qMy experience here at Western Heights has been great. Western Heights has given me many opportunities whether that be academic or sporting success. I have made many new friends and our friendships have grown. I've had the chance to be involved with both Girls Rugby and Volleyball, helping me gain confidence and create more of an understanding of my peers. The teachers have been a big help with my classes. I feel like I've learnt lots this year. Western Heights is a great school, and I am looking forward to seeing what other opportunities this school will give me.
- 2023 Year 9 student
forssmat_quMy experience as a Year 9 student has been awesome. I've really enjoyed being a part of social volleyball, Duke of Edinburgh, and Dance crews. One of my favourite things about Western Heights is the many academic opportunities and options
- 2023 Year 9 student